Principles of timetabling


1 day (9:30-4pm) Market Harborough,

£239+vat
This one-day course is designed to allow users to understand the process of timetabling regardless of software solution!
The course is designed with the 'new' timetabler in mind and one who is looking forward to creating their first timetable!
Principles of Timetabling is one of our most popular timetabling courses as it's about creating your school timetable in house from planning your curriculum, through to a range of checking tools such as contact ratios, conflict matrices, combing charts, schematic to name a few.
During the course we will study a variety of curriculum structures such as form-based, blocked groups, banded curriculums, consistently setted groups and shared groups at Post-16.
Delegated will leave this course equipped to manage the timetabling process efficiently, effectively and productively.
Training materials are provided and the format of the day is very much hands-on.  At MIST Services we appreciate that each school is 'different' and as such you can tailor the day to your type of school.  Training data will be available for the following types of schools:
11-16 School (two-week timetable)
11-18 School
International School (IB curriculum)
Prep/Junior school
We recognise that one set of training doesn't fit all, meaning you can opt for the most appropriate dataset.
We operate small groups of a maximum trainer to delegate ratio of 1:10 and you will receive a certificate of attendance.  You will also gain access to the on-line course too so you can reference materials at your leisure so please ensure you use your email address when booking.
NB If you are a Gold-Start school you can substitute your 1 hour remote session and reduce the fee by £95 (but can't be used in conjunction with other vouchers).  Please state on the booking form when booked, discount won't be applied retrospectively.

What is a curriculum diagram
Why is a curriculum diagram so important
What are the different curriculum structures available to me
When/why would you use different curriculum structures

Analysis of staffing profile
Curriculum audit
Curriculum and staffing surplus/deficit calculations
Consideration of part timers

Creating schematic diagrams
Generating of combing charts
Generating of conflict matrices
Understanding Zarraga's rule
Defining a scheduling strategy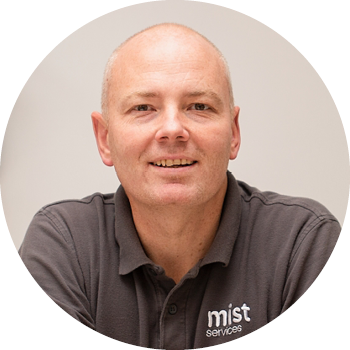 Instructor
I love timetabling, there is no other way to say it!
This one-day course is the first step to your timetabling career.  The task ahead might seem a little daunting but as the saying goes 'Fail to prepare then Prepare to fail'.  At times when scheduling challenges arise they can be traced back to a lack of a 'strategy' or it was never going to work!  Which this course is designed to help you see at the start of the process rather than the end.
This course is great as you get to talk to other timetablers in the same situation.
If you have any questions about the course just fill in the form below.  Look forward to working with you.