Scheduling your curriculum with TimeTabler


1 day (9:30-4pm) Market Harborough,

£239+vat
This one-day course (typically second day of two days of training) is designed to allow users to understand how to schedule your curriculum in TimeTabler.  Whether that is manually, interactively or fully automatic (or a hybrid of all three).
The course is designed for any level of timetabler using TimeTabler software to create the school timetable but we would strongly encourage that the Curriculum planning with TimeTabler course has been attended.  The training day is designed purely around scheduling and not the setting up of the curriculum.
Laptops and training data are provided and the format of the day is very much hands-on.  At MIST Services we appreciate that each school is 'different' and as such you can tailor the day to your type of school.  Training data will be available for the following types of schools:
11-16 School (two-week timetable)
11-18 School
International School (IB curriculum)
Prep/Junior school
We recognise that one set of training doesn't fit all, meaning you can opt for the most appropriate dataset.
We operate small groups of a maximum trainer to delegate ratio of 1:8 and you will receive a certificate of attendance.    You will also gain access to the on-line course too so you can reference materials at your leisure so please ensure you use your email address when booking.
Checking staff aren't over-committed
Trialling a year group
Running of combing chart
Running a conflict matrix
Checking Part-timer compatibility

Scheduling Fixed points
Manually scheduling lessons
Interactively scheduling your timetable
Understanding the Move/Fit routine
Understanding different Day block statuses (acceptable quality)
Use of staff and class timetables
Use of filters and the concentrate feature
Scheduling Container blocks, consistent groups, simple blocks and pure classes

Examining the quality of your schedule
Analysis of split teaching
What is an individual timetable
What is a master timetable
Changing the design of the printouts
Running export to your MIS
Checking the validations
Receiving three Passes on the export!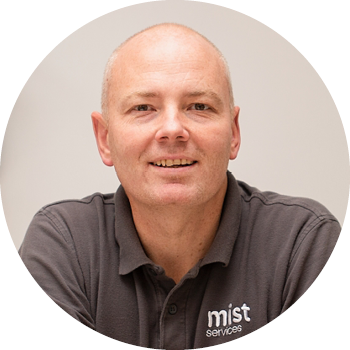 Instructor
I love timetabling, there is no other way to say it!
This one-day course will cover all aspects of scheduling.  There are very few schools where you can press the 'magic' button have a coffee and voila your timetable is complete!  As such we'll discuss scheduling strategy, the different scheduling methods and the really important aspect of what to do if there is a problem!
Just remember an 80% scheduled timetable is just that! 20% is still to go and at times that's where the hard work begins.
If you have any questions about the course just fill in the form below.  Look forward to working with you.